Basic Whirlybird Information
Basic Whirlybird Information – Preferred Trades only use trade quality whirlybirds.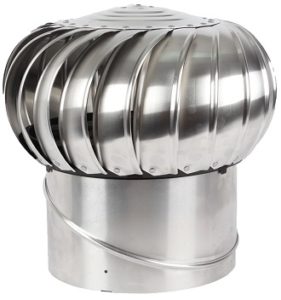 Whirlybirds are a wind driven, turbine ventilator, designed to exhaust the heat and moisture from the roof space of your home.
Available in a metallic finish or any one of 30 COLORBOND roof colours.
Whirlybirds combine classic design, with a number of high-tech features. They are constructed from light weight aluminium and come with a 15 year warranty guaranteeing long lasting performance.
​During the long hot days of summer, the build up of heat within a roof space can sky rocket to over 70 degrees Celsius. The installation of whirlybirds allows the trapped hot air to be expelled from within the roof and cool fresh air to be drawn in from outside.
Features and Benefits
* Cost nothing to operate.
* Provide natural ventilation to your whole home.
* Operate smoothly and silently.
* Help insulation work more effectively.
* Reduce the load on air-conditioning units – saving on electricity bills.
* Provide an inexpensive improvement to your home's comfort.
* Are tested to Australian standards.
* Come with a 15 year warranty.
ALSO CHECK: Get a Quote